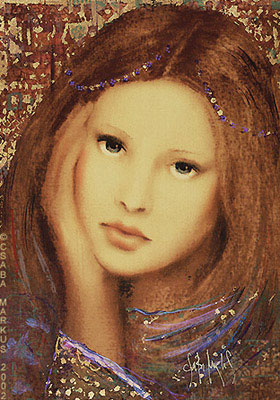 " Dawn "
Approx. 9.5" x 6.75" (sizes will vary)
Each "Little Gem" has been painstakingly hand-finished by the artist himself, using a variety of mixed media (such as crayons, pastels, oils, gold and copper foils).
Each "Gem" will vary, from coloration to hand-finishing, to create a very individual work of art.
| Visions Home | | Artist Biography | | Our Guarantee | | Contact Us | | eMail Artist Update |